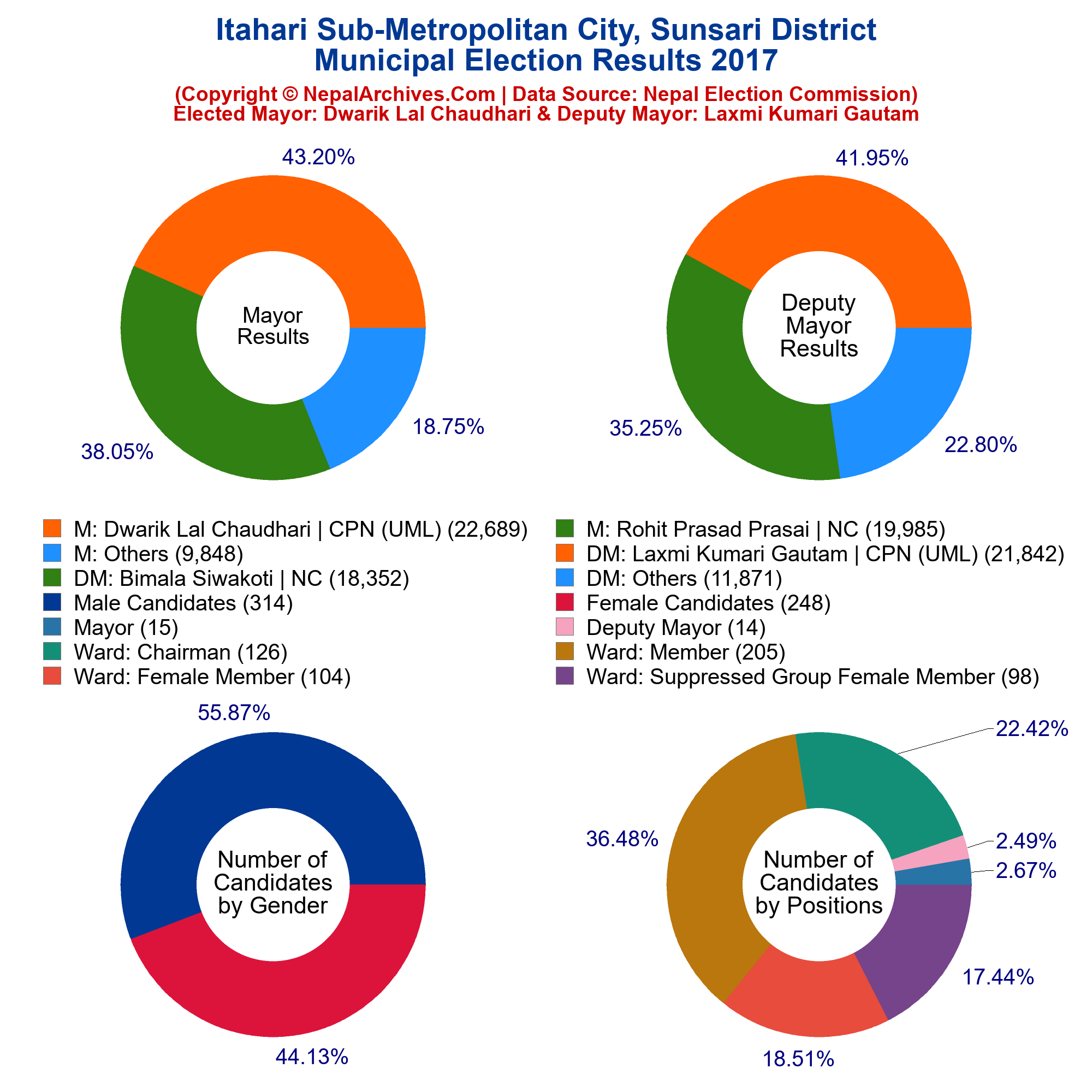 Municipal Election Results 2017 Piechart of Itahari Sub-Metropolitan City, Sunsari District is based data obtained from Nepal Election Commission.
The chart contains brief information about name, affiliated political party and total votes obtained by the winner, first runner-up and all other candidates combined for key municipal positions as well as number of candidates based on gender and positions.
The Chart is free to reuse or redistribute for governmental, research, educational or other non-profit purpose.
(Creator/Analyst: Milan Karki | Copyright: NepalArchives.Com | Data Source: Nepal Election Commission)